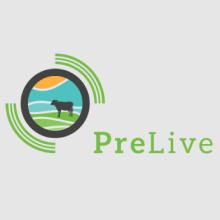 Περιγραφή έργου:
Intensification of livestock breeding along with the continuous increase of size of lead to an increase of subclinical diseases prevalence, while at the same time it is hard to stabilize the farm microclimate to optimum levels.
Here comes the objective of this proposal to:
Timely identify the conditions predisposing to subclinical diseases, facilitating the diagnosis and support critical decision in favor of the health, the productivity and welfare of the animals, and
Automatically control the farm microclimate and zootechnical means to optimum levels to reassure animals welfare and productivity Internet of thins (IoT) and innovative technologies of precise livestock management will change the farming technics in the near future.
The proposed project is at the heart of these efforts and has as its primary objective the thorough study, selection and application of appropriate data transmission sensors within livestock units using low-cost technologies and the parallel analysis of the big data produced through digital cloud computing. The implementation methodology of the project concerns the installation of IoT sensors and cameras, through which information will be gathered on a platform and will provide data on:
animal health;
microclimate of the production unit;
zootechnical practices.
The main expected outcome of the project is the profitability of livestock enterprises, which is determined by the increase in productivity and the reduction in costs that can be achieved by the adoption of modern technologies.
In particular, the cost reduction will concern
the reduction of the costs of medicines and veterinary services from the early diagnosis of subclinical (dyspeptic acidosis) and clinical diseases,
efficient use of animal feed,
optimum conditions and microclimate of farms and
reduction of labor costs.
The increase in productivity is due to
stable animal health
optimum microclimate; and
animal welfare.